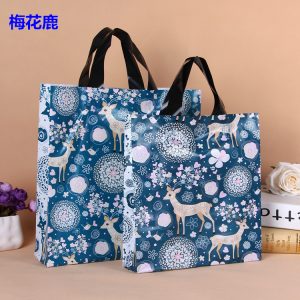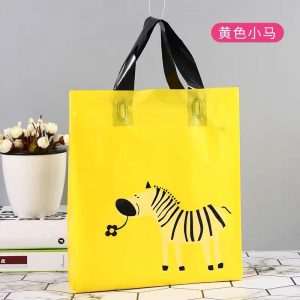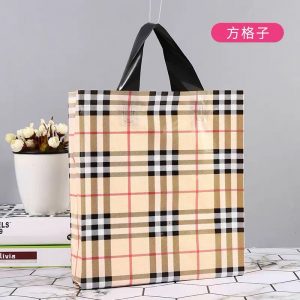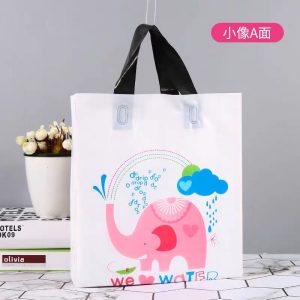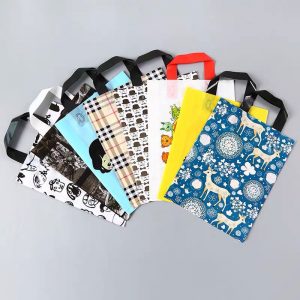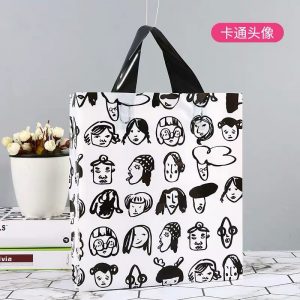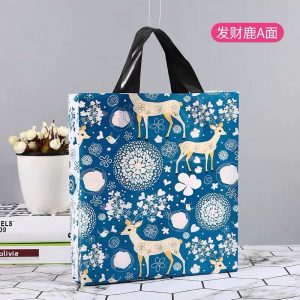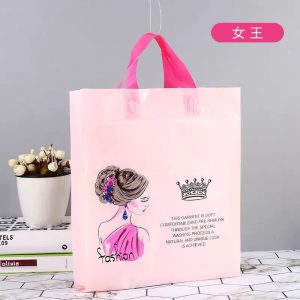 Specification:
| | |
| --- | --- |
| Item: | Printed plastic bags |
| Size/Thickness:  | 25*33+6cm,30*38+8cm,38*43+8cm,43*50+8, customized size |
| Design Printing: | Custom Design Gravure Printing |
| Material: | HDPE/LDPE/Biodegradable Plastic(EPI, D2W, Constarch), etc |
| Application: | Shopping/Promotion/Boutique/Grocery, etc |
| Quality Control:                           | Advanced Equipment and Experienced QC Team will check material, semi-finished and finished products strictly in every step before shipping |
| MOQ: | 1,000pcs |
| Delivery Time: | 10-15 working days after design confirmed. |
| Shipping: | By sea/By air/By Express door to door |
| Payment | T/T, Western Union, Paypal |
| Feature: | Heavy Duty, Eco-friendly and Perfect Printing,good plastic bags should not be broken. low cost. |
What are the printing methods for packaging bags and plastic bags?
No matter where they are, people can always see all kinds of beautifully printed plastic bags and packaging bags. With the advancement of science and technology and the continuous improvement of printing technology, the printing of plastic bags is becoming more and more exquisite. So what are the printing methods of plastic bags and packaging bags? Huang Pin Yazhi will give you a brief introduction.
1. Relief printing, using lead alloy movable type, cliche printing, the labor of letterpress printing is high, and the environmental pollution is serious. Later, the typesetting process of typesetting was replaced by laser phototypesetting and photosensitive resin plate making process, and letterpress printing gained new development.
2, lithographic printing. Lithographic printing is a printing method that uses PS plates, plano gravure plates, multi-layer metal plates, albumin plates, lithographs, collo plates, and other printing plates, using the principle of incompatibility between oil and water.
3. Gravure printing, gravure printing is a printing method that uses manual or mechanical engraving gravure, photogravure, electronic engraving gravure and other printing plates. It is direct printing. At present, gravure printing is widely used for plastic bags and packaging bags.
4. Orifice printing. Orifice printing uses transcripts, hollow plates, silk screens and other printing plates, mostly direct printing. Orifice printing can be done manually or machine printing. The orifice printing machine has two types: flat and curved. It can print on flat, curved, thick, thin, rough and smooth substrates.