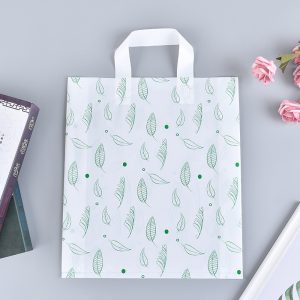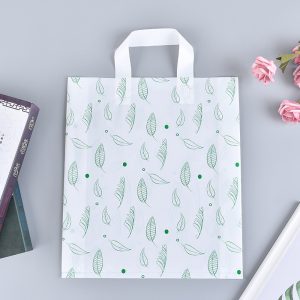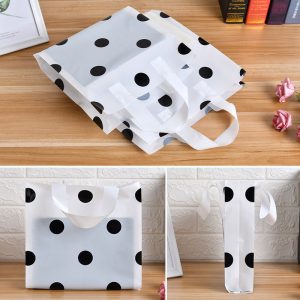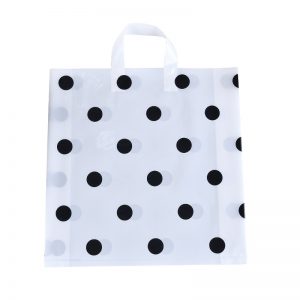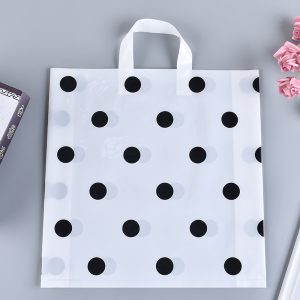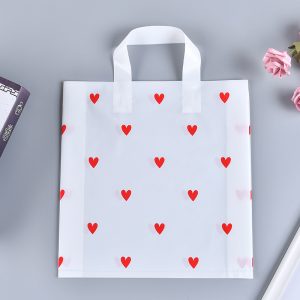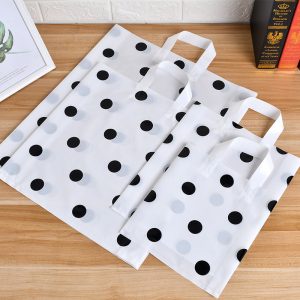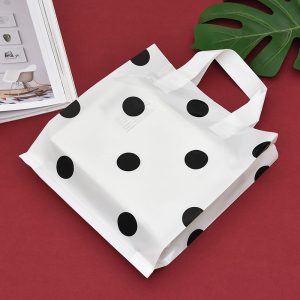 Specification:
| | |
| --- | --- |
| Item: | Printed plastic bags |
| Size/Thickness:  | 27*25+6,35*30+8,40*35+8, customized size |
| Design Printing: | Custom Design Gravure Printing |
| Material: | HDPE/LDPE/Biodegradable Plastic(EPI, D2W, Constarch), etc |
| Application: | Shopping/Promotion/Boutique/Grocery, etc |
| Quality Control:                           | Advanced Equipment and Experienced QC Team will check material, semi-finished and finished products strictly in every step before shipping |
| MOQ: | 1,000pcs |
| Delivery Time: | 10-15 working days after design confirmed. |
| Shipping: | By sea/By air/By Express door to door |
| Payment | T/T, Western Union, Paypal |
| Feature: | Heavy Duty, Eco-friendly and Perfect Printing, they are low in cost and convenient to use, which greatly provides convenience and quickness for our lives. |
There are three main elements in plastic bag printing and production:
One is film blowing. The plastic particles are poured into a film blowing machine to make a plastic film through processing and heating. The quality of the plastic film here depends on the quality of the plastic particles, and the film blown out by the high-quality particles is definitely better than the inferior ones.
The second is printing. Printing is divided into embossing, gravure, flat printing, silk-screen printing, etc., while plastic bag printing is usually gravure printing, and the machine used is a gravure printing machine (commonly known as a printing machine). Of course, there are three points to be mastered if you want to print a good design. One is to master the registering skills of the printing machine, and the tension control design of each part is required to be reasonable; the second is the choice of printing plate is very important, and the production of gravure printing plate is divided into manual There are two types of printing plates and electro-engraving plates. The printing plates of different designs and colors are also different; the selection and use of the third ink, the effect of high-quality ink printing is better, but it is also necessary to control the amount of its use process properly, not too much. can not be less.
The third is sealing and cutting. The sealing and cutting is very simple, which is to use a sealing and cutting machine to cut the printed plastic film into plastic bags.
The above three-step plastic bag printing method is a general summary of the printing process of plastic bags.